MANUS IV-X40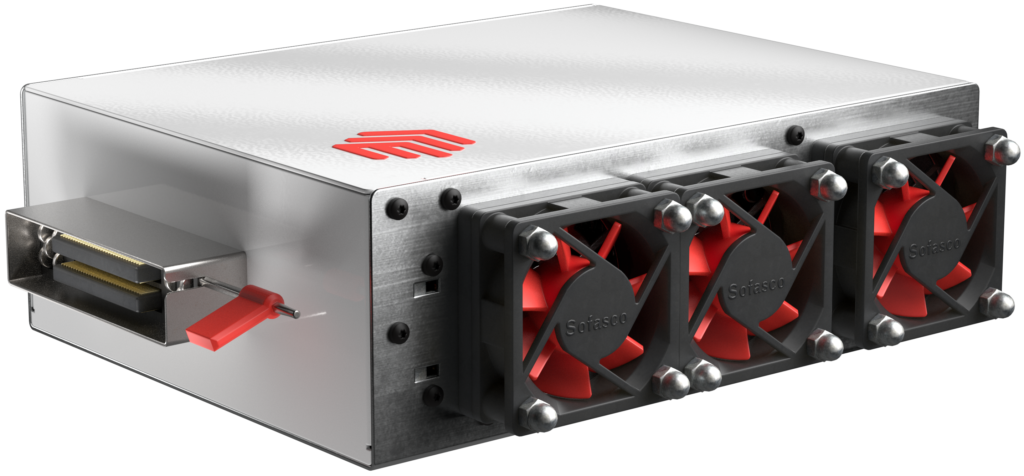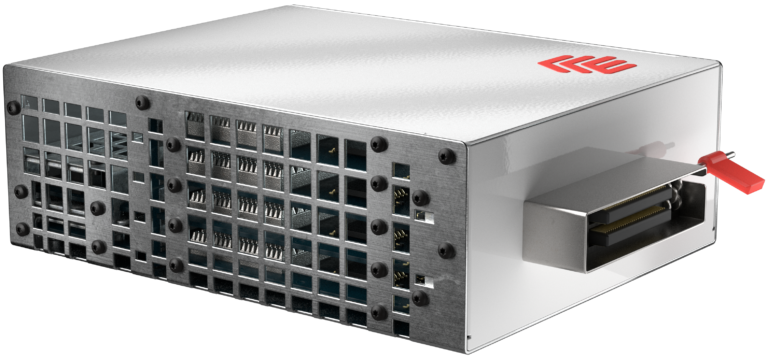 Development
MANUS firmware upgrade is done via Internet, and allows upgrades to new features and enhancements in an easy way. AUROTECH ultrasound offers assistance in interfacing third party applications to the MANUS platform. AUROTECH ultrasound does also offer R&D of customer specified designs for specific applications.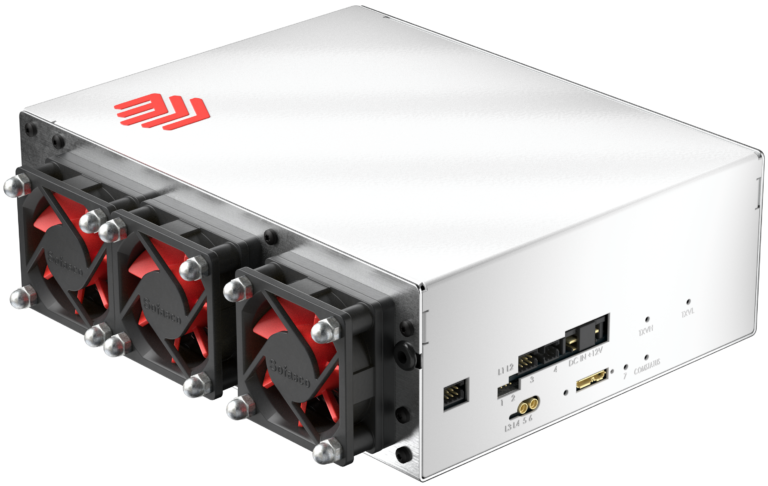 Pricing
MANUS prizing is competitive and depends on quantities, configuration, interface and number of channels. Different types of probe contacts can be adapted. The default probe contact is the 260 PIN AMP Twin Cam ZIF.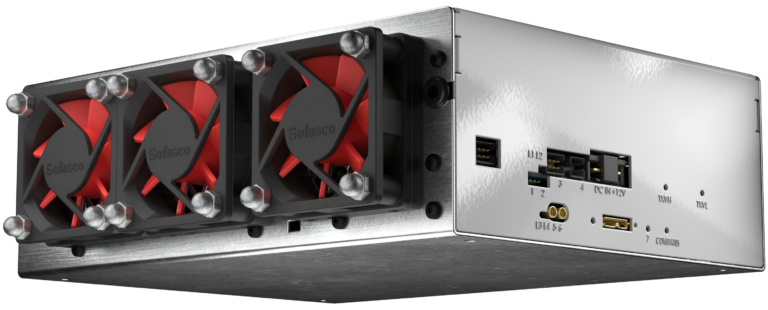 Delivery
The MANUS system is mounted in a metal enclosure and is fully tested before delivery. Please don't hesitate to ask for further information.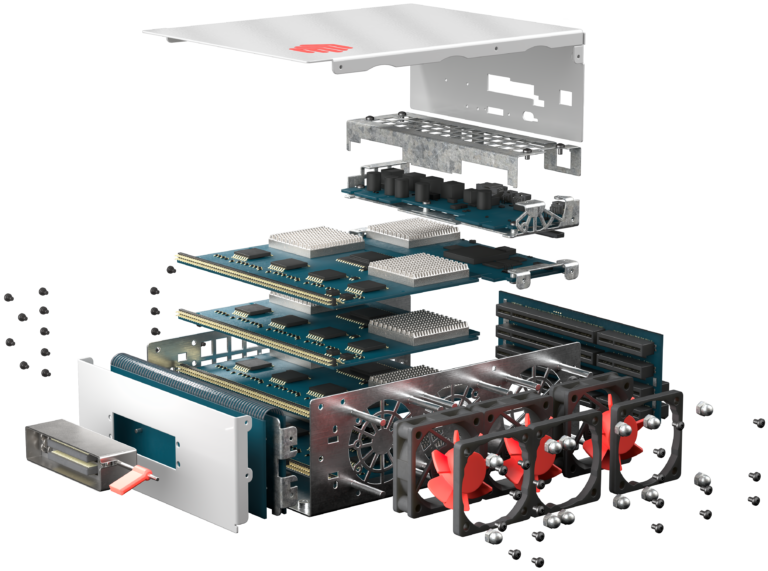 Product Concept
MANUS is a miniaturized high-performance ultrasound scanner module for application specific and general ultrasound machines. It is characterized by high sensitivity and great raw data quality which can be used for B-mode, M-mode, PW Doppler and Color Flow.
MANUS technology is based on 30 years experience in low noise analog – and high-speed digital design:
Modular, compact and flexible
Very good high frequency quality
Great Signal to Noise ratio
Signal processing in FPGA
Technical data
---
Imaging modes
B-mode (B)
M-mode (M)
Color Doppler (C)
PW Doppler (D)
Mixed modes: B+M, B+D, B+C
Imaging mode add-ons
Spatial compound
Pulse inversion
Parallel beamforming
Trapezoidal Image format
| Hardware | |
| --- | --- |
| Operating temperature | 0 to +40°C ambient |
| Storage temperature | -20 to +55°C |
| Physical size | <219 x 182 x 65,5mm |
| Weight | <2700g |
| Power Supply | 12VDC, <70W |
| Interfaces | |
| --- | --- |
| Probe Interface Port | 1 port |
| Communication Port | USB 3.0 Micro-B |
| Firmware upload | Via USB |
| SYNC Port | Firing Sync, Frame Sync |
| Power Connector | 1 connector powers all modules |
| Front-end | |
| --- | --- |
| Tx voltage B-mode | TXVH: 10 – 160Vpp |
| Tx voltage Doppler modes | TXVL 2 – 80Vpp |
| Tx output power | >8W |
| Tx frequency | 1 MHz – 25MHz |
| Transducer impedance | 50Ω – 400Ω |
| Rx amp 3dB Bandwith | 0.5 – 27 MHz |
| Analog TGC variation | >43dB |
| Channel separation | >50dB @ 7.5MHz |
| Anti-aliasing filter | SW configurable analog low pass filter |
| A/D resolution | 14bit |
| PRF range | 200Hz – 18kHz |
| Maximum delay | ±16.0µs |
| Apodization | Individual element dynamic definition |
Regulatory
Quality System
EN ISO 13485:2016
Risk Management
EN ISO 14971:2019
Safety
EN 60601-1:2006/A1:2013
EN 60601-1-1:2001
EN 62304:2006 Amendment 1 (2015)
EN 60601-2-37:2007/AMD1:2015
EMC Regulation
EN 60601-1-2: 2015, tested with host system
Production
RoHS directive EU 2015/863
Plastics flammability standard UL94